What is T-Shaped Marketing?
The reason being a T-shaped marketer is something all expert marketers strive for is because it allows them to do more as a marketer. It gives them a basic understanding of all the necessary parts of marketing (like SEO, funnels, social media, influencer campaigns, etc.) and creates a cohesive marketing strategy.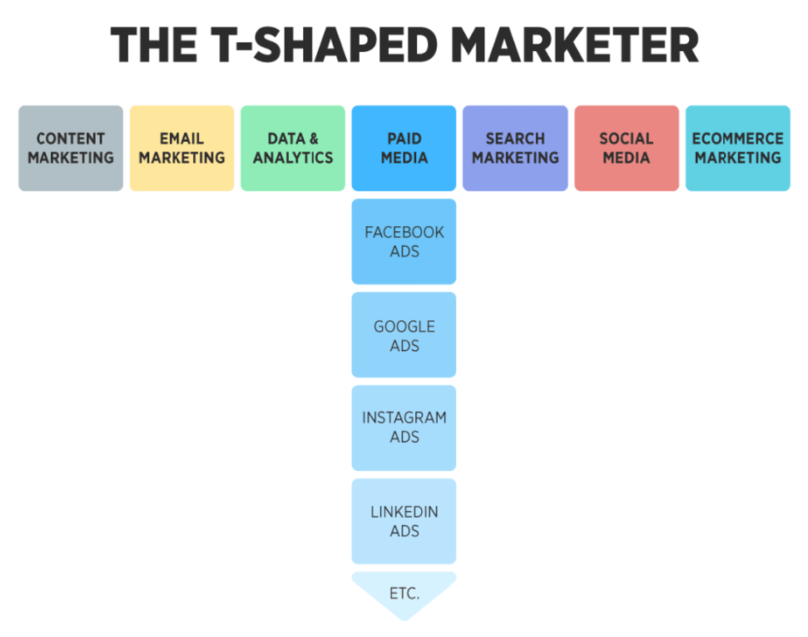 When your marketing strategy flows perfectly from somebody becoming newly aware of your business (the first stage of the Customer Value Journey, Awareness) to ascending into your higher-tier products (in the sixth stage in the CVJ, Ascension)—that's when you have a winner.
T-shaped marketers create and maintain that perfect flow between all of the different facets of marketing. Here's how you can become one.
A T-shaped marketer is somebody who has expertise in about 1-3 main marketing facets. For example, you may be great at content marketing. You have a proven track record of doing awesome things with your content and organic strategies.
But they're also savvy in other marketing facets like email marketing, pay-per-click ads, building communities, and SEO. They're just not as savvy as they are at the first two facets.
What's the Benefit of Being a T-Shaped Marketer?
Being a T-shaped marketer means that you can help clients with their marketing strategy from A-Z. While you'll have your bread and butter (like SEO, social media, paid ads, or community building), you'll be able to create winning strategies amongst other marketing facets by collaborating with your marketing team.
This is what makes T-shaped marketers so valuable. They're not going to come in and create converting marketing strategies only from SEO—they're going to do it across the board. They're going to be able to put together an SEO strategy that feeds into a content marketing strategy that feeds into an email marketing strategy.
Businesses need T-shaped marketers to steer the ship of all of their marketing strategies, from SEO to email. T-shaped marketers do this by using their expertise and their knowledge of other marketing strategies to steer that ship towards more traffic and more conversions.
What is V-Shaped Marketing?
When a business owner hires a marketing specialist such as STRAMASA, a T-shaped marketer often does not meet the marketing demands of the business. Marketing must take a holistic approach, and foolish is the business that funnels everything into paid media while neglecting their website (for example).
For most businesses, V-shaped marketing is what they should be after.
This equates to a team (or exceptional person) who is well versed in several core competencies (ideally suited to the business's needs and strategy), while still employing an extensive knowledge base for strategizing.
The benefit of working with an v-shaped marketing agency like STRAMASA is also highlighted in this illustration.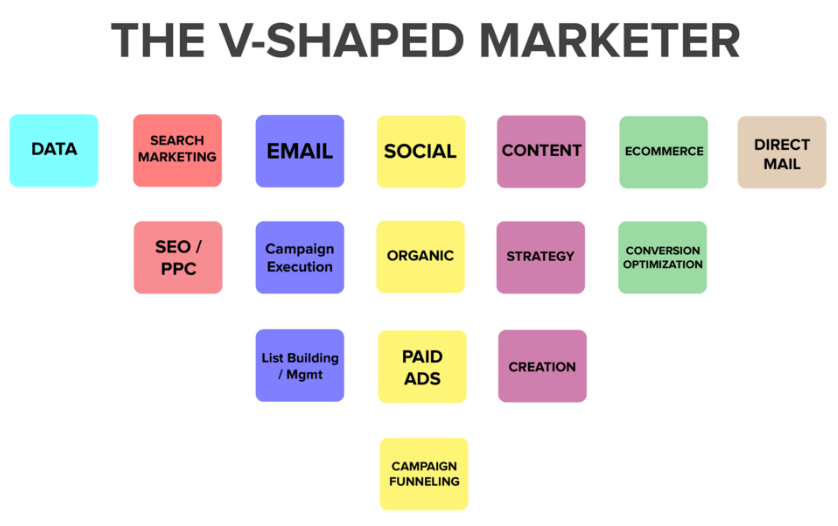 Individuals are rarely capable of achieving a true, deep "V" shape in their skillsets (time constraints, you know?), but a collective unit can. By working with similarly-minded, differentiated experts, a strong team can propel their mission forward.
Much like the "V" pattern supports migratory birds in flight, so does the shape support an agency in making a direct impact for their partners.
Follow our Linkedin account for more updates.
Request an introduction meeting
We truly care about your success.
Our passion is the promise that we will put more effort into your brand revolution because we aim to exceed expectation. We make the effort to understand both your company and your industry.
We create win-win partnerships in trust.
We openly share our knowledge, expertise, market insights & strategy with our clients and give full access, control & ownership of platforms & deliverables to remove dependencies.
We are digital pioneers & data-driven.
We love creating and spreading beautiful stories driven by metrics & data. Therefore, all tactics will be based on in-depth analysis and research and will improve continuously.
We are globally experienced with local insights.
We offer 25 years of international outreach & market specialization experience to support our clients on a global scale with local & regional insights.
Contact us and let's connect!
Ready to grow your business together with us? Let's connect!
Contact & Availability
Email: info@stramasa.com
Monday to Friday: 9:00 AM to 7:00 PM GMT+1
Saturday: 9:00 AM to 5:00 PM
Sunday: 9:00 AM to 5:00 PM
Let's Connect
Our expertise makes the difference

We're an
international
marketing & communications agency
United States
New York (NYC) / Chicago / San Francisco / Florida (Miami + Orlando) / San Diego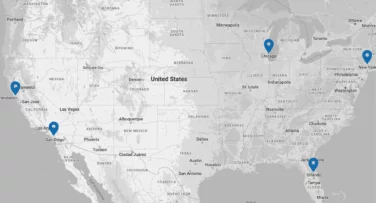 Europe
Belgium (Brussel / Ghent) – United Kingdom (UK) (London) – France (Paris)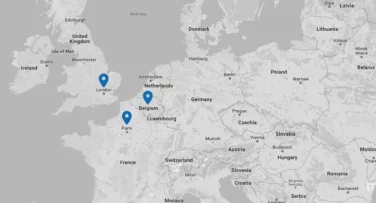 Australia
Melbourne
Sidney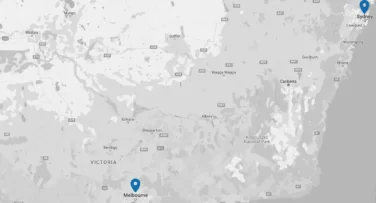 Canada
Vancouver – Toronto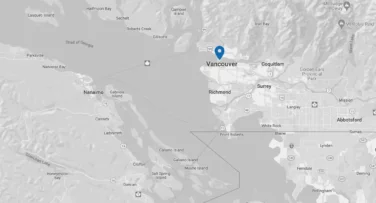 Middle East
Dubai – U.A.E. /India (Mumbai)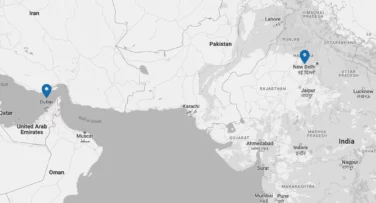 Philippines
Metro Manila – Makati – Cavite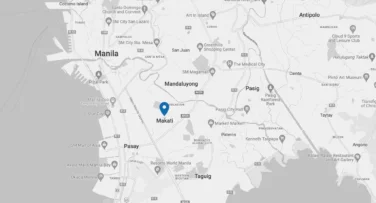 Find our specialists in Copenhagen, Texas, Singapore, Dubai, Manchester, Cleveland, France, The Netherlands, India, Mumbai, Dallas, Indiana, Houston, Utah.
Join dynamic companies & brands who trust our expertise







We have the right digital marketing

software

&

solutions

certifications
Salesforce
CRM Software & Cloud Computing Solutions
SharePoint 365
Team Collaboration & Documentation Software Tools
Mautic
Open Source Marketing Automation Application
Eloqua
Oracle Marketing Automation Solution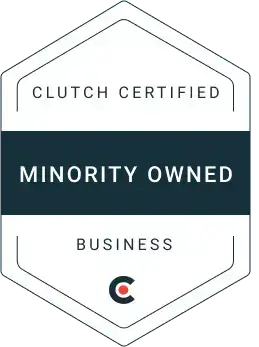 Our

industry experience

&

marketing insights

make the difference
With any industry, understanding how to most effectively approach the market is crucial to growing a business. If you're looking for help from a digital marketing agency it pays to choose one that already understands your industry and your customers. Take a flying start with Stramasa as your B2B digital agency partner thanks to our industry insights, local & global learnings and understanding of your ideal brand positioning for your target audience in your sector. We're always eager to deepen our expertise & learn about new industries so let's connect!
We let the results of our projects speak for themselves
Get a taste of our visual, video & web design skills
Offices
New York (NYC) – USA
Vancouver – Canada
Brussels – Belgium
Melbourne – Australia
Manila – Philippines
Dubai – U.A.E.